John Ertman
Partner
(917) 846-3603
112 W. 34th Street, 18th Floor
New York, NY 10120
Download vCard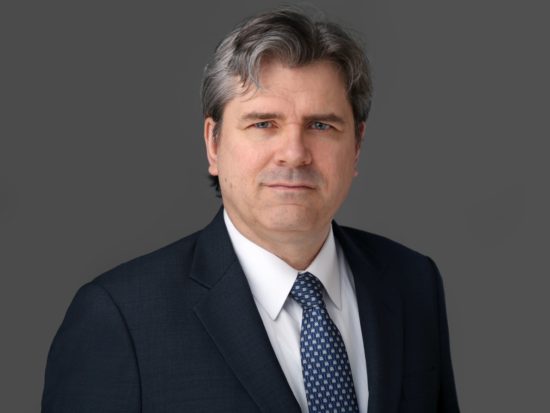 John has spent almost his entire legal career focused on the investment management industry. John has regularly served as lead litigation counsel on behalf of private equity, mutual fund, and hedge fund clients, including in securities litigation, class actions, government enforcement actions, mortgage trust disputes, large contract disputes, and whistleblower matters. For a listing of all the different categories of matters John has handled, please see the list on our "About the Firm" page. Prior to founding Ertman Dulis & Helisek in 2020, John was a long-standing investment management litigation partner at Ropes & Gray LLP.
REPRESENTATIVE PUBLICLY-DISCLOSED MATTERS
Argued and won seminal M&A ruling from the Delaware Supreme Court that barred a bidder for a private equity portfolio company from bringing fraud claims after transaction failed to close (RAA Management, LLC v. Savage Sports Holdings Inc., 45 A.3d 107 (Del. 2012)).
Defense counsel to large investment manager sued for treble damages under state RICO statute over alleged lobbying tactics.
Defense counsel to investment managers PIMCO, BlackRock, and TIAA in third-party contribution actions brought by Wells Fargo in New York federal court.
Defense counsel to First Guaranty Mortgage Corporation in indemnification actions involving sale of mortgage loans brought by the Rescap Liquidating Trust in Minnesota federal court and by the Lehman Brothers bankruptcy estate in New York federal court.
Plaintiff's counsel to PIMCO Income Fund in RMBS trust action in Minnesota federal court against Wells Fargo and OneMain Financial.
Plaintiffs' counsel for Wells Fargo and Deutsche Bank as Trustees of RMBS trusts and for underlying trust investors in the Wells Fargo, NA v. City of Richmond, CA eminent domain litigation against a California city's plan to seize mortgage loans.
Plaintiff's counsel for PIMCO Total Return Fund in an action in Connecticut state court against U.S. Bank as Trustee of multi-family housing mortgage trust.
Defense counsel to Cohen & Steers closed end funds in shareholder derivative actions in New York state court involving Auction Market Preferred Shares.
Defense counsel to a private equity firm in connection with the "pay-to-play" regulatory investigation by the Securities and Exchange Commission and the New York Attorney General's Office involving the New York Common Retirement Fund.
Defense counsel to Allianz closed end funds in Massachusetts state court sued by an insurgent hedge fund investor.
Defense counsel to venture capital firm StarVest in a broken deal litigation in New York and California state courts.
Defense counsel to a private equity fund general partner in an action over $100 million in fund losses in Maryland federal court.
Defense counsel to Allianz/PIMCO mutual fund complex in shareholder class actions involving market timing and revenue sharing in Maryland and Connecticut federal courts.
Defense counsel to a private equity firm and its public portfolio company in shareholder class actions in Delaware Chancery Court in connection with a "going private" transaction.
Defense counsel to a private equity firm in federal court in New York in litigation arising from an $800 million acquisition of private equity interests.
EDUCATION
JD, Harvard Law School, 1991
AB, magna cum laude, Harvard College, 1988; Phi Beta Kappa
CLERKSHIP
Honorable Terrence W. Boyle, U.S. District Court for the Eastern District of North Carolina, 1991 – 1992
PUBLICATIONS
Cited as lead counsel for investment advisers in "Advisers Rip Wells Fargo's Bid to Turn Tables in MBS Suit," Law360 (October 17, 2017)
Cited as lead counsel for company Savage Sports in a broken deal litigation before the Delaware Supreme Court in "RAA Management, LLC v. Savage Sports Holdings, Inc." Law.com Delaware Law Weekly
Co-author, "Big-Dollar Mortgage Cases on Appeal: Decisions Expected," New York Law Journal (October 27, 2014)
Quoted, "PIMCO, BlackRock Act to Drop Mortgage Fight," Ignites (May 20, 2014)
Quoted, "Pimco, BlackRock Seek to Bar California Mortgage Seizures" Bloomberg (August 3, 2013)
Quoted, "EMINENT DOMAIN: Judge dismisses lawsuit on underwater mortgages" The Press Enterprise (www.pe.com) (September 17, 2013)
"Taking Stock of Three Waves of Mutual Fund Shareholder Litigation," The Investment Lawyer (October 2008)
ADMISSIONS
New York, 1993